Full 1
4 Ways Using Animation Can Boost Your Web Design Career
Full 1
4 Ways Using Animation Can Boost Your Web Design Career
Animation can be an eye-catching, interesting method for websites to attract customers. With its popularity and ubiquity, animation has gotten easier to create with the introduction of new web designing tools. In many ways, the possibilities are never-ending!
For those looking to further their skills and establish themselves in a web design career, here are four reasons why you may want to include animation in your next web design.
1. Implementing Animation Creates Website Appeal
Perhaps the most obvious and important reason for using animation is its ability to add a more visual appeal to a website. Whether adding a simple element to draw attention to a button or news item or adding in a much larger animation, these details can help bring a website to life. Users can be captivated by the use of animation, which can encourage them to share it with friends and family. For this reason, you may sometimes choose to include animation in your designs during your web design career.
2. Animation Can Improve User Experience
Graduates from a web designer college may choose to include animation on a website for practical reasons, such as improving the user experience. Sometimes animation can be used to draw attention to a particular call to action on a page or help users find the information they're looking for. Hover effects can add helpful tips or further information to users as they navigate a page. A short gif can help provide a concise explanation of a particular topic. Even a subtle effect that allows a button to bounce up and down can help draw user attention and enhance their experience with the website.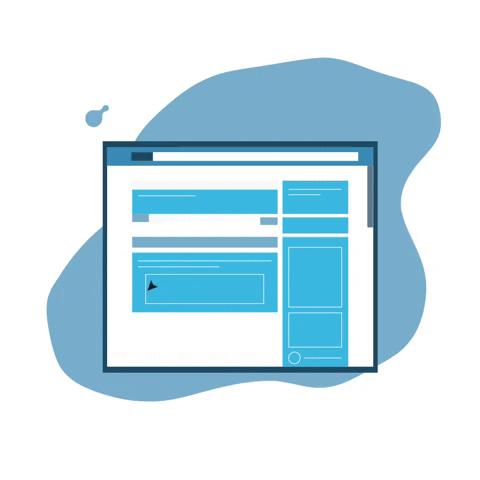 Of course, too much animation can have the opposite effect on user experience. For this reason, it's important to use elements strategically throughout your career.
3. The Right Animation Can Make Websites Unforgettable
Large-scale animations, such as a video, can help to capture attention. A user might see an inspirational video that expresses a company's vision, and keep that lasting impression in their mind.
An advantage of implementing animation into a website's design is that it offers the chance for visitors to remember the page after they have left. Creating new and well-thought-out designs establishes a powerful connection. It makes an impact with the visitor that can enable them to relate to the site. This increases the opportunity for them to remember and return to the page, which is crucial if the website is for a company or brand that requires frequent visitation for success.
4. Web Design Training Allows Students to Use Designing Tools Effectively and Efficiently
Among up-and-coming web designers, using animation can also offer some career benefits. Including it in your portfolio can help show off the skills you learned during your web design training. It is a great opportunity to showcase your abilities to the public and to potential employers. They can see how you're able to use different design elements to their full potential, helping them envision how you might be able to help their own website shine.
Interested in a rewarding Web Design Career with AOLCC Winnipeg North?