Full 1
How To Design Sales-Friendly Websites
Full 1
How To Design Sales-Friendly Websites
E-commerce is a growing force in Canada. According to eMarketer, e-commerce will represent about 10 percent of all retail sales in the country by 2020, as more businesses put their wares online and more customers seek them out from the comfort of a web browser. Intangible purchases, like access to services, are also increasingly sought after and made available online.
It takes a visually attractive web presence for these kinds of undertakings to succeed, which is why businesses of all kinds will often seek out the input of a web designer when building an online presence. Curious about how you might be able to help them achieve their business goals? Here's how you can put together a sales-friendly website for them.
To Make a Website That Sells and Sales-Friendly, Ensure User Friendliness
In an ideal scenario, a user will navigate to a business's website, find the product or service they are looking for, and buy it. No muss, no fuss—just a straightforward process allowing users to easily complete a purchase.
Achieving a process that is this efficient requires that a website remove as much difficulty from navigating and understanding web pages as possible. Some of the tricks that might be used include keeping menus simple or making good use of white space to help deliver focus to the right places on a page. Ideally, it should be clear on each page where users can find the information they want, as well as where they should go to take the next step toward a purchase.
This is a process that can be as much an art as a science, which is why graduates of web design programs can be so valuable. Their experience and training allow them to find good solutions to all kinds of business' web design needs and create a straightforward browsing experience for their users.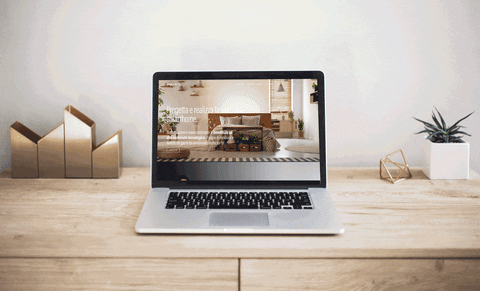 Finding ways to add great visuals that don't distract the user is an important part of web design
Incorporating Images and Videos Into a Website Can Work Wonders for Sales
People love being able to see what a product or service looks like, so they will appreciate having ample opportunity to check out pictures and videos on a website. These might be product demonstrations, appealing videos that show off the aesthetic of a well-designed piece, or any of a number of other forms of informative visual content that users might want to see. Finding ways to incorporate several elements of this kind into your designs in a way that adds value, and isn't a distraction, is an important function that web designers often need to take on when building a website that drives sales.
While instinct plays a role in this kind of task, it's certainly helpful to get a proper grounding in the best practices currently recommended by industry leaders. Web designer diploma programs offered by schools like Academy of Learning Career College present some of the best options to do so, with instructors offering a real professional perspective on how to think about web design both conceptually and in practice. Enroll, and you can expect to leave with a well-trained eye for integrating visuals into stunning web design.
Professionals in Web Designer Careers Know the Value of Ease of Use for Clients
The world of sales moves fast, and websites need to be able to change on the fly to reflect the evolving needs of a business and its team. They might want to introduce a special offer, or update sales prices, or any of a number of other little tweaks that could have a quick and measurable impact on sales numbers. Trouble is, not everyone at a business will be as well-versed in website design as the designer, and they might be the ones who need to make the changes.
There's a secret weapon in the world of web development that can solve this disconnect: WordPress. A platform for website creation and administration, WordPress makes it easy for users to make quick changes. By learning to develop beautiful, functional websites for the WordPress platform, new web designers can offer a convenient product that never gets in the way of evolving sales needs. After building the site, they can quickly and easily explain to clients how to update it, thus giving them an option for when small changes need to be made quickly.
Interested in a rewarding Web Design Career with AOLCC Winnipeg North?